Welcome to TLC Animal Hospital
Your Veterinarian in Green Bay, WI
Call us at 920-661-9400


At TLC Animal Hospital we know that pets are loved just as any other family member. We are dedicated to treating them as if they were part of our family too. Experience the "TLC" difference. Come join our family!
If you live in Green Bay or the surrounding area and need a trusted veterinarian to care for your pets – look no further. Dr. Michael Fulgione is a licensed WI veterinarian, treating all types of pets. Your pets' health and wellbeing are very important to us, and we take every possible measure to give your animals the care they deserve.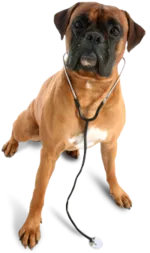 TLC Animal Hospital is a full service animal hospital. Dr. Michael Fulgione has over 20 years experience treating serious conditions and offering regular pet wellness care. Beyond first rate pet care, we are a progressive practice with digital radiography, ultrasound, in-house lab testing, and with computers in every exam room to give clients a private place to handle all billing transactions for appointments.
We are happy to offer a number of resources that enable you to learn about how to take better care of your pets. Please feel free to browse our site, particularly the informational articles. The best veterinary care for animals is ongoing nutrition and problem prevention, so becoming knowledgeable about preventative pet care is essential to the ongoing success of your animal's health. If you have any questions, call 920-661-9400 or email us!
At TLC Animal Hospital, we treat your pets like the valued family members they are.
Dr. Michael Fulgione
TLC Animal Hospital | 920-661-9400
2490A Lineville Road
Green Bay, WI 54313
920-661-9400